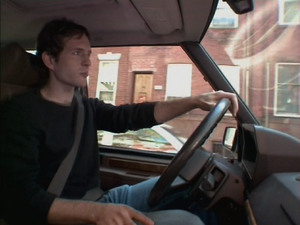 It's Always Sunny in Philadelphia uses a variety of music either to accompany a joke, or add humor to a scene.
Several songs in the show are part of the running joke about Dennis' love for 80's music.
Theme
[
]
The show's theme song is "Temptation Sensation" by Heinz Kiessling. Soundtrack of the series contains the most used signature themes of It's Always Sunny.
Temptation Sensation was edited to be shorter starting in season 7.
Season 1
[
]
Season 2
[
]
Season 3
[
]
Season 4
[
]
Season 5
[
]
Season 6
[
]
Season 7
[
]
Season 8
[
]
Season 9
[
]
Season 10
[
]
Season 11
[
]
Season 12
[
]
Season 13
[
]
Season 14
[
]
Season 15
[
]
Music from TV Spots
[
]
See Also
[
]